CUHK 60th Anniversary: Miniature Exhibition
The Chinese University of Hong Kong is proud to present the CUHK 60th Anniversary 'Where Great Minds Shine' Miniature Exhibition. Featuring four newly commissioned CUHK miniatures, the exhibition also includes 46 iconic Hong Kong scenes that have gained worldwide recognition and popularity among the local community.
CUHK 60th CUHK 60th Anniversary: Miniature Exhibition
Date
Now until 17 October 2023
Time
Monday – Friday 12noon – 10pm Saturday Sunday and public holidays 10am -10pm
Venue
Shatin New Town Plaza L1 Entrance Arena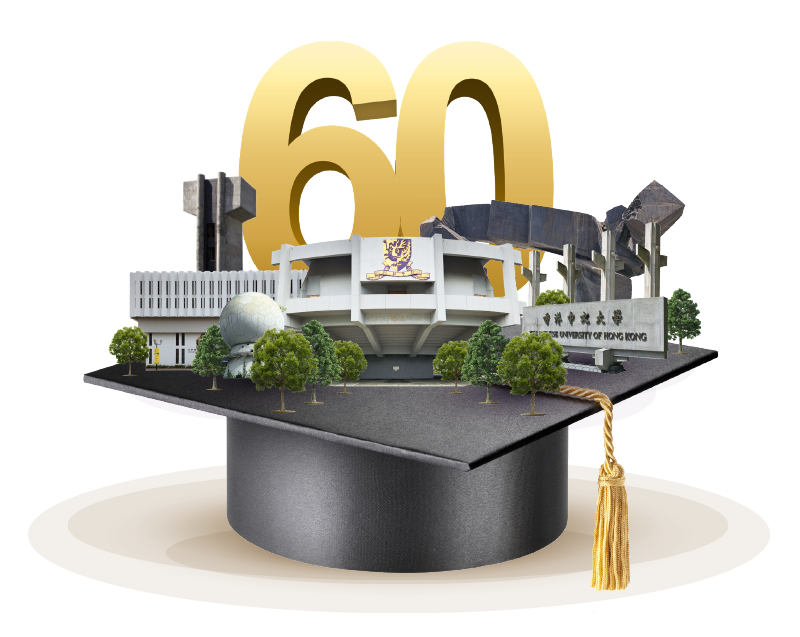 The University's Main Entrance, commonly referred to as the 'Four Stone Pillars', shows the former CUHK Vice-Chancellor and Nobel Prize laureate, Professor Charles K. Kao. There is also a nostalgic school bus by artist Chan Hung-fai and miniature lanterns created by Louise Chan Tsui-mee to welcome visitors while celebrating the Mid-Autumn Festival.
The University Mall recreates CUHK's 60th Anniversary Commencement Ceremony held in February 2023. Featuring student cheerleaders on stage, the exhibit includes miniatures of the following distinguished guests – Mr Chan Kwok-ki, Chief Secretary for Administration of the HKSAR Government, CUHK's Council Chairman Professor John Chai Yat-chiu, CUHK's Vice-Chancellor and President Professor Rocky S. Tuan and Chairperson of the CUHK 60th Anniversary Celebration Steering Committee Ms Lina Yan Hau-yee.
Deeply Rooted in Sha Tin, Inheritance of Culture, Contributing to Hong Kong