60th anniversary logo & templates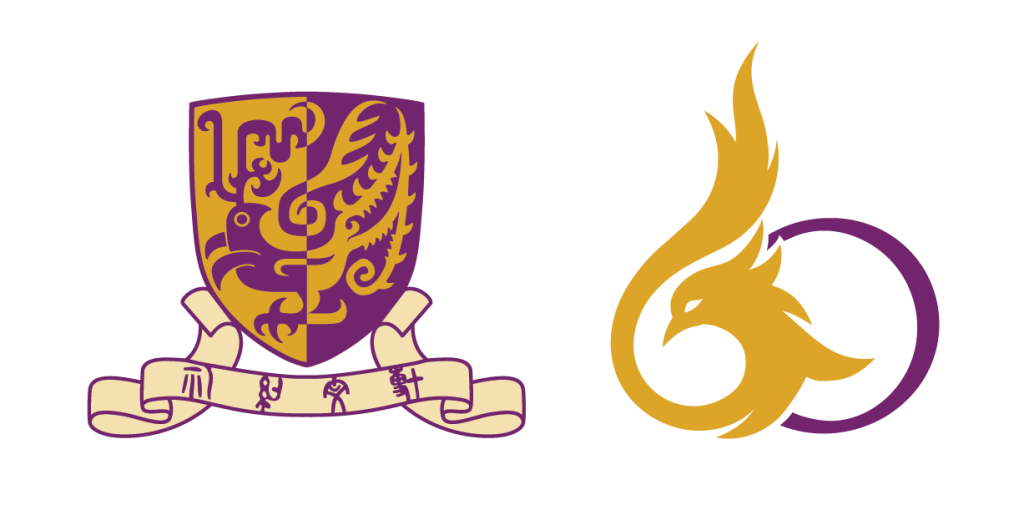 Concept of CUHK 60th anniversary logo
In the Chinese traditional calendar system formed by "stems and branches" (or 10 heavenly stems and 12 earthly branches), every 60 years form a cycle, or a jia-zi.
In the logo, the numbers 6 and 0 are outlined respectively by the mythical Chinese bird feng from the CUHK emblem and a circular pattern symbolising a jia-zi. The feng's head takes centre stage in the image. The golden number 6, toned with the university colour, embodies the diverse cultures of the colleges. The purple circle behind the feng i.e. the number 0, also toned with the other university colour, symbolises glorious achievements and bright prospects of CUHK.
The circle has no beginning or end. It forms cycles after cycles infinitely. The 60th anniversary of CUHK is a time to look back at the past. But it is also the start of a journey into the future.
Apart from the circular meaning, the circle-based design conveys the idea of connection. The simple yet vivid feng design is certainly a striking image.
The 60th anniversary logo is designed by a CUHK alumnus, and has been approved by the 60th anniversary steering committee and CUHK council.
Download 60th anniversary logo
Download 60th anniversary templates
Note: The application period of the 60th anniversary logo and templates is from January 2023 to June 2024.