Steering committee chairperson's message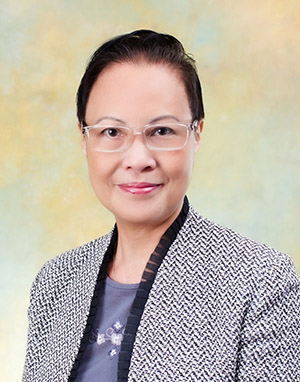 Lina Yan
Chairperson
CUHK 60th Anniversary Celebration Steering Committee
Setting sail for the diamond jubilee
The University's 60th anniversary celebrations are a major milestone in CUHK's history. To celebrate this momentous occasion, the University is organising close to one hundred events spanning a year and a half. Under the theme "where great minds shine", we have invited representatives from across the CUHK community, wider Hong Kong society, and our partners in the mainland and around the world to join us as we embark on an exciting new chapter in the University's history.
Over six decades, CUHK has nurtured generations of bright minds and the fruits of our scientific and research endeavours impact lives in Hong Kong, around the nation and across the globe. Our voyage is filled with magnificent stories. Like other alumni, I have witnessed the University growing from its humble beginning on barren hills to a comprehensive research university. Thanks to the visionary educational ideals of its founders and the concerted efforts of the CUHK community, the University stands alongside some of the most iconic names in global higher education as a world top 40 institution of higher learning.
Adhering to its motto of "Through Learning and Temperance to Virtue", the University has been offering holistic education to cultivate leaders with both intellect and virtue. We aspire to inspire generations with a global vision and a mission to combine tradition with modernity, and to bring together China and the West. As a focal point of wisdom, we bond to create boundless impact in sectors including education, research, innovation and social service to benefit Hong Kong, mainland China and the world.
I am honoured to be the chairperson of the CUHK 60th Anniversary Celebration Steering Committee. Commencing in February 2023 and continuing through to the end of the 2023-2024 academic year, our celebrations will see international conferences, concerts, exhibitions, sporting competitions, alumni events, tours and special lectures designed to showcase the University's academic excellence and cast our collective gaze on the future.
On behalf of the Steering Committee, I would like to thank all those who have given us their valuable advice and help, especially members of the 60th Anniversary Celebration Steering Committee, the Working Group and five Sub Groups. We count on you—members of various committees, alumni associations, Colleges, Faculties and Departments—for your continued support of the celebration events. Your support is vital to the success of our anniversary celebrations and ensuring that our programme resonates across the University community and our extended networks in Hong Kong, in the mainland, and around the world.
CUHK is truly where great minds shine. As we share the joy of our diamond jubilee, let us carry the torch of our founding mission and proud heritage to create boundless possibilities for the world.
Lina Yan
Chairperson CUHK 60th Anniversary Celebration Steering Committee