Over six decades, The Chinese University of Hong Kong (CUHK) has grown from a humble beginning on barren hills to a comprehensive research university. Thanks to the visionary educational ideals of its founders and the concerted efforts of the CUHK community, the University stands alongside some of the most iconic names in global higher education among the top 40 institutions of higher learning in the world. In the "Then and Now" Series, we will feature how CUHK blazed its own path through stories of various landmarks.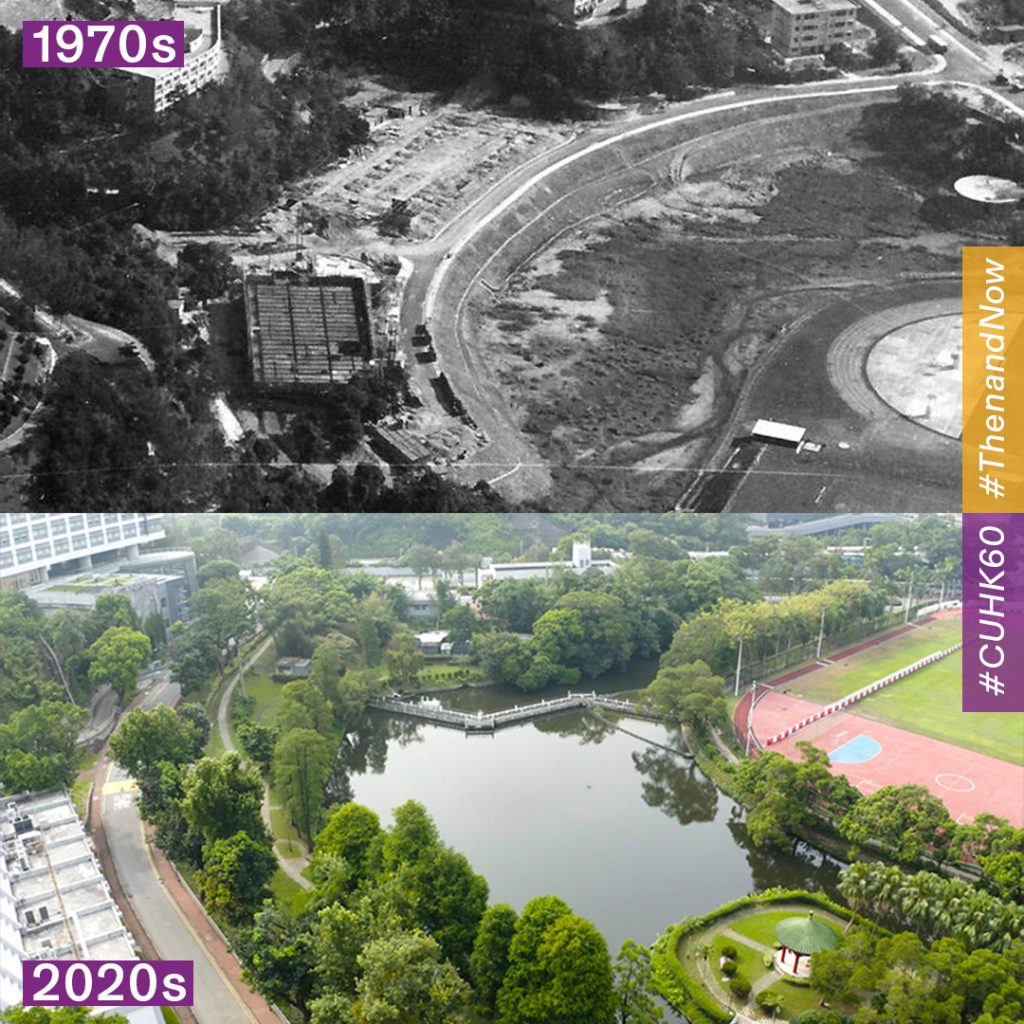 Lake Ad Excellentiam in Chung Chi College is a popular check-in spot for CUHK members and visitors. Whenever its cypress trees turn red, the picturesque scenery will grab passersby's attention.
The Lake Ad Excellentiam today used to be the farmland and streams of Ma Liu Shui Village, and gradually evolved into the Lily Pond in the 1960s. As there was always sludge flowing down from the mountain, ongoing leveling and dredging were required. A major renovation was completed by Chung Chi College in 1997 with the support of various alumni, turning it into one of the CUHK landmarks of today.
The Lake contains "two ponds, two bridges and one path". Among them, the "Philosophy Path" encourages students to ponder about life philosophy and follow the path of sages.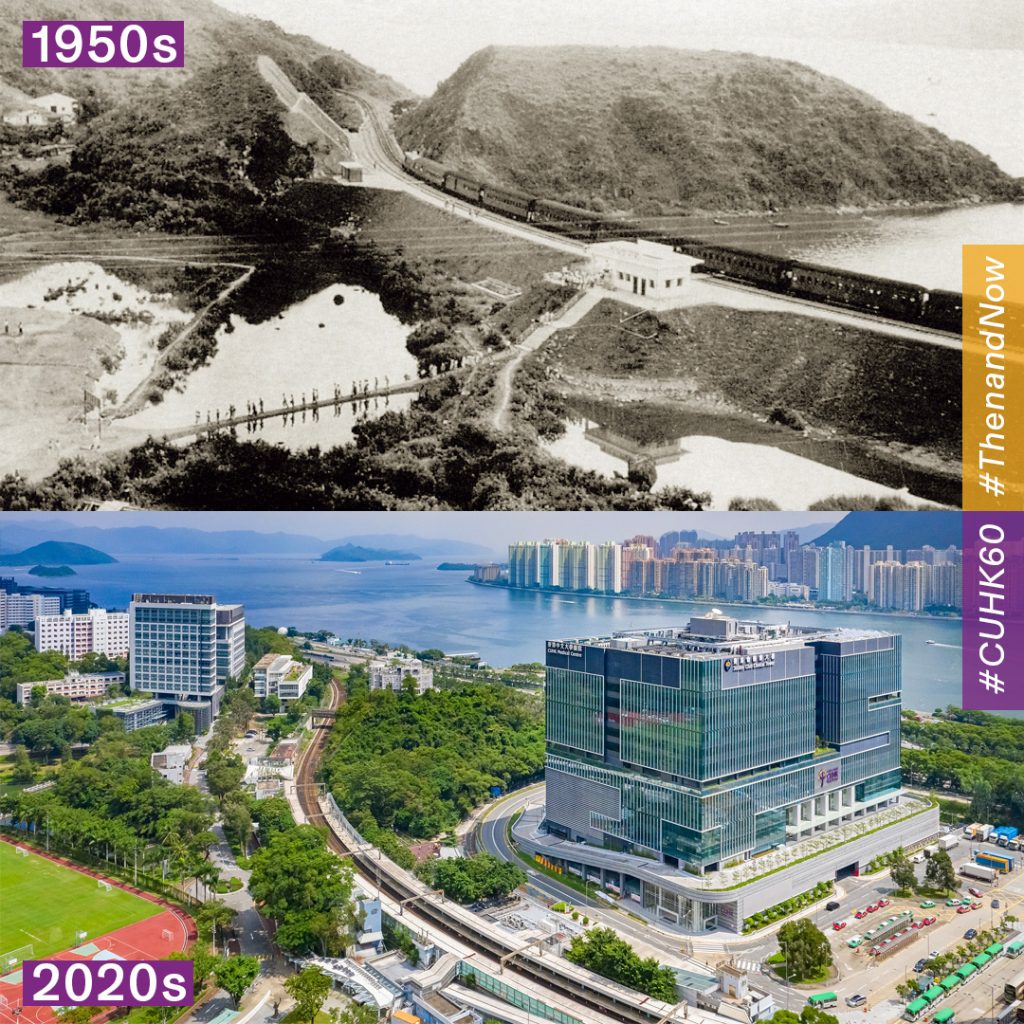 Back in the late 1960s to early 1970s, most CUHK students did not live on campus due to the shortage of hostel places. Commuting to and from the university was inconvenient, with the diesel train being the main means of transportation for staff and students. As the trains through University Station (previously known as Ma Liu Shui Station) operated at hourly intervals on a single track, chasing the train was the daily routine and a collective memory for many.
Nowadays, the East Rail Line trains run at about three-minute intervals during peak hours, so travelling to the University is very convenient. Also, over 50% of CUHK undergraduates reside in the hostels of our Colleges. Altogether, with the postgraduate halls, over 9,000 students can enjoy a vibrant community life.
In the coming year, we will share more of our 60-year voyage on CUHK's social media channels to commemorate our anniversary. Follow us to learn about our latest happenings!